NIDO Automation designs, develops and manufactures a complete suite of equipment and software for the warehousing, logistics, distribution and manufacturing industries.
Our custom solutions are tailored to your automation goals with utmost reliability and ease of use in mind. A perfect blend of custom developed hardware and software enables us to make sure however diverse and focused your requirement may be, it all comes together seamlessly.
Leveraging a highly focused team of engineering and R&D professionals, we also steadily invest in developing state of the art technology towards material movement, handling, efficiency enablers and robotics to solve your end to end automation needs.
Our values are focused on you – the Customer and your utmost satisfaction, service and support being our priority. Leveraging our PAN India / international network with our partners and distributors we offer you support anywhere, anytime. Read more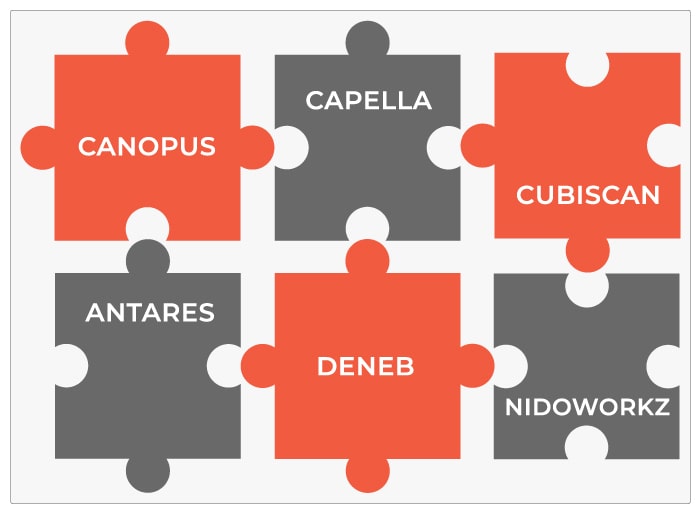 A Complete Set of Warehouse Automation Solutions.