Vacuum sack lifters for easy lifting
TAWI sack lifters let anyone handle large and heavy sacks. We offer sack lifters for all types of material, such as paper, plastic and woven sacks.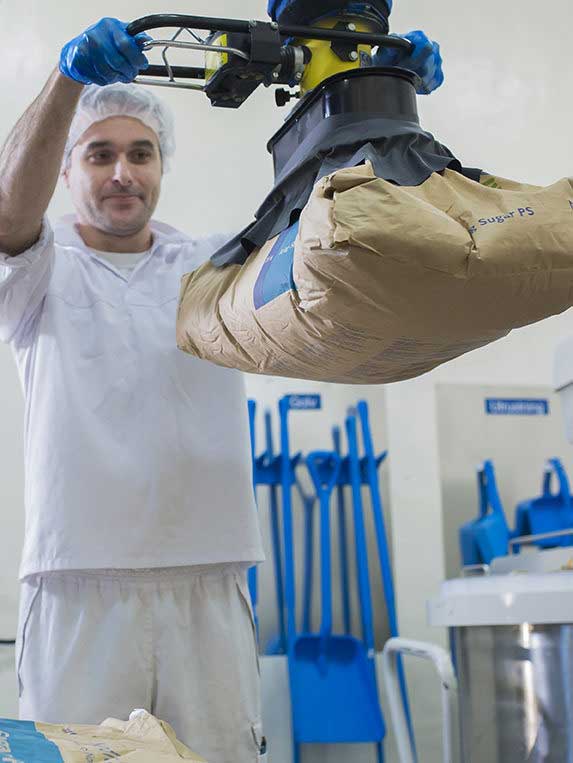 Paper Sacks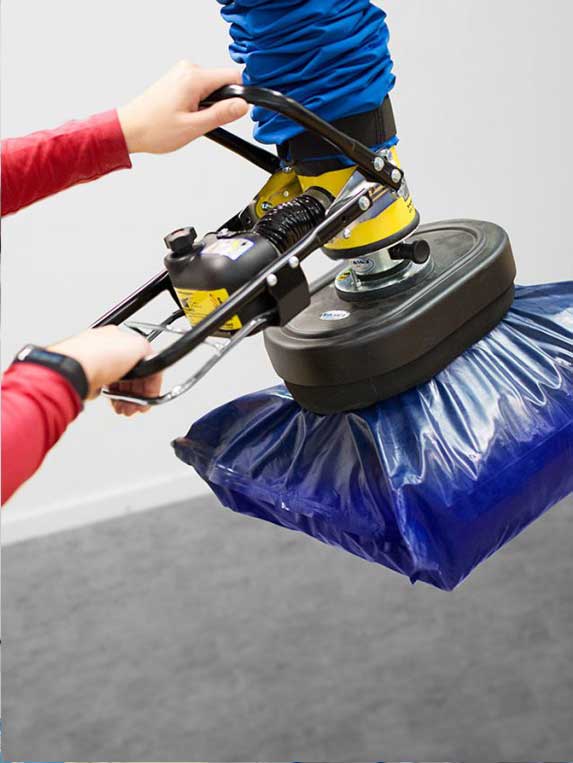 Plastic Sacks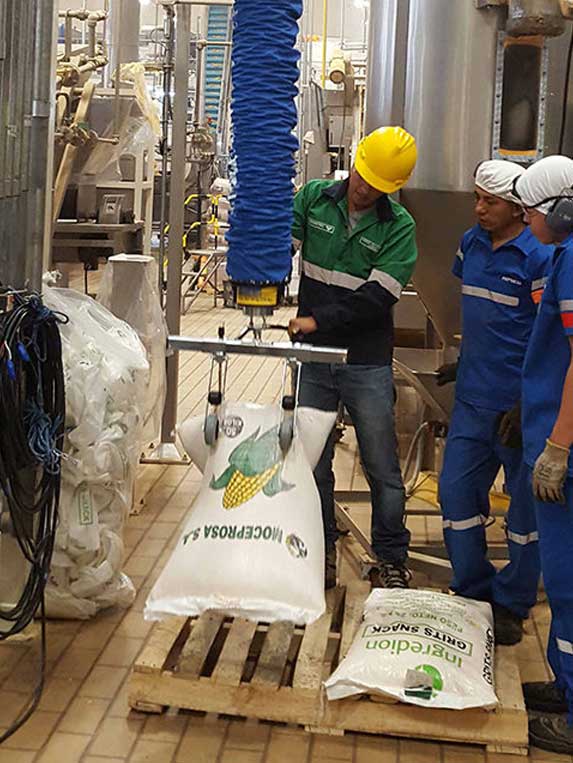 Jute Sacks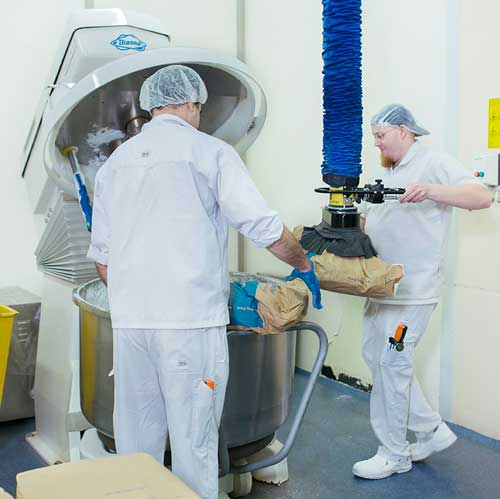 User-friendly sack lifters
TAWI vacuum lifters help you handle all types of plastic or paper sacks, easy and effortless. Vacuum technology safely holds the load, letting you lift heavy and ungainly sacks with minimal effort. The lifter is very easy to use and an ergonomic handle helps ensure a good working position at all times. The equipment is just as comfortable for right- and left-handed users, and so easy to use everyone will learn how in just a few minutes.
Handling all types of sacks
For woven or jute sacks, a special gripping tool will lift the load carefully without damaging the sack. The gripping tool is very easy to use, using the weight of the goods to secure the grip, letting the operator control the load with minimal effort. The tool can be mounted either in a vacuum lifter or hoist lift.
Our ergonomic vacuum sack lifters are all designed to make lifting easy and efficient, using vacuum power to grip and lift ungainly sacks. Regardless if you need to lift sacks made of paper, plastic or woven material, we have a solution that will make your sack lifting easy and efficient.
WE ALSO OFFER VACUUM LIFTING SOLUTIONS FOR: