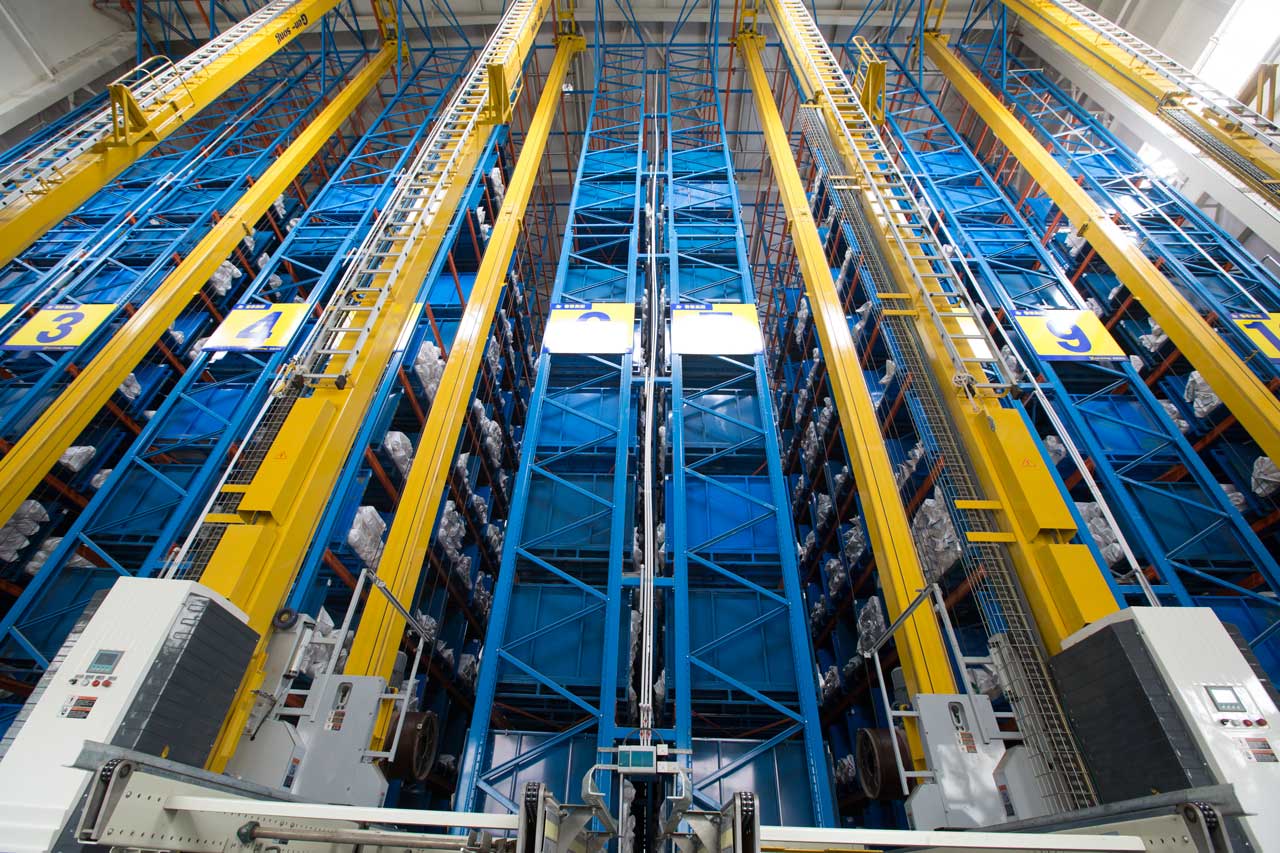 If you struggle with decreasing order picking/putting accuracy, under-utilization of warehouse space, high labour costs and longer operation time then an NIDO storage and retrieval system might be the answer to your material handling needs.
We can provide controlled access to valuable inventory, increased accuracy and reduced labour costs as intelligence is based on computers and less on human function. We can also offer manual and semi automatic operation as economical solution.
UNIT LOAD AS/RS:
This solution is bigger systems that typically store pallet loads. It can be use to handle pallet around 1500 kg. This can be customised as per customer need.
MINI LOAD AS/RS:
This solution is smaller systems and typically allow selection of items in totes, trays or cartons.
Single Deep
Standard configuration of ASRS. One stacker crane with access to racks rows. (One on each side)
Loading: 0.5-1.5T
Height: 7-24m
Speed: 160m/min

Heavy Duty/Extra High
Loading: 2-6T
Height: 24-35m
Speed: 120 m/min
Multi-aisle Change
Transfers in 2-3 aisles, process 4-6 rows
Double Deep
Extended fork with access to four rack rows (two on each side). Great for high-density storage of low-medium throughput

Dual Carriage
Equipped with 2 independent forks, one stacker crane with access to two pallet positions each time
Light duty SR machine
Loading: 20-50kg
Height: 3-6m
Speed: 200m/min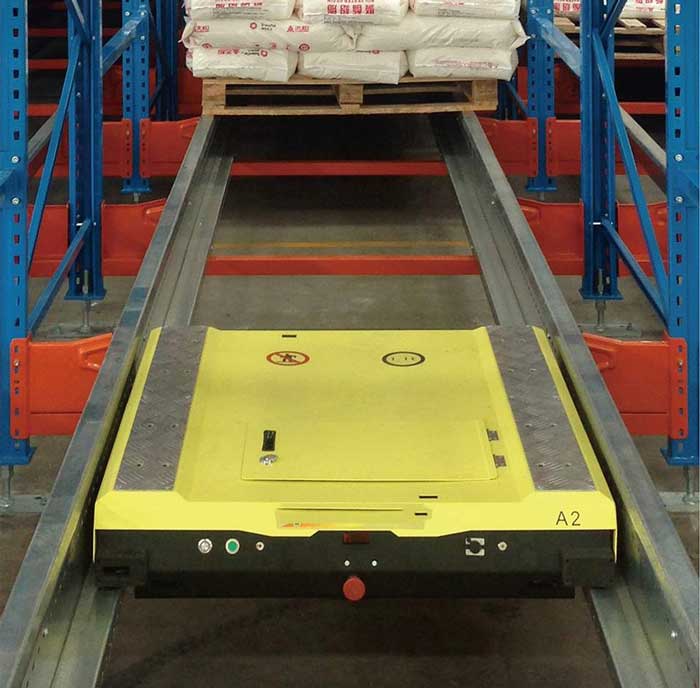 Radio shuttle is a semi-automated high-density storage system, which uses an automatic device to move in the channel back and forth for transportation, forklift pick up at the end. It's a perfect option for drive in racking system using in cold storage, food and beverage industry and other low level of SKU.
Traveling Speed: Loaded 1.2m/s Unloaded 0.8m/s
Working Range time: 8-10h
Weight: 250kg
Carrying load: 1500kg
Pallet size: 1m-1.2m
Pallet lift height: 45mm
Lifting and downtime: 1.5s

BATTERY
Charging period: 3 hours
Battery life: More than 2000 times

REMOTE CONTROL
Frequency: 433.05MHz-434.6MHz
Battery: Rechargeable
Protection degree: IP 65
Screen: LED
Control mode: Manual and automatic
Communication capacity: 8 Shuttle carts
Help us to find the right Storage Retrieval System for you: