Tired of equipment provider not providing
on-time or proper Service Support?
With our versatility & expertise, we can provide service
support for NIDO make and other make equipment.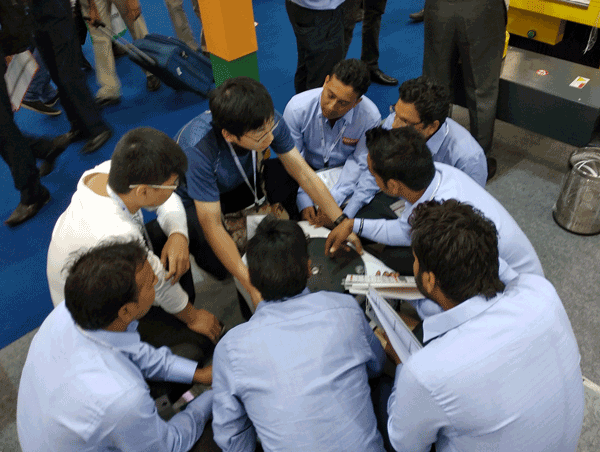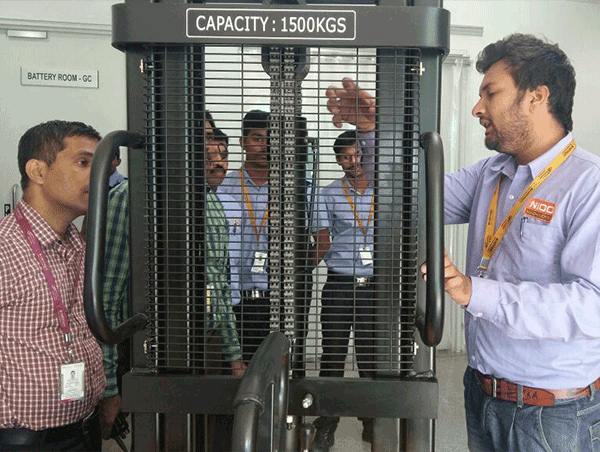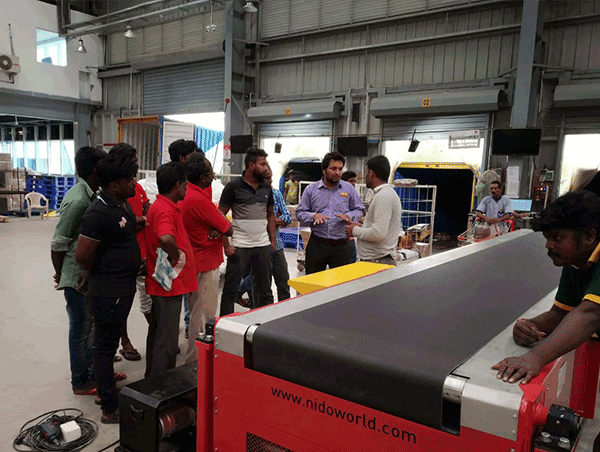 Our AMC programs are designed to provide the best after sales service support for all
Nido equipment as well as equipment from other brands. We have a team of young,
dynamic and well trained expert engineers who are always ready to provide quality
service any time any where with great enthusiasm.
Preventive Maintenance Visits  As deemed necessary by NIDO Tech team.

Breakdown Visits  As agreed at the time of AMC purchase

Response Time   48 hours (applicable on business working days during normal working hours only)

Spares Lead Time  Based on actuals. To be declared by NIDO at the time spares quotation is shared
"Proper mechanical and electrical installation is the key
for the optimal functioning of any equipment."
EQUIPMENT SERVICE SUPPORT
We at NIDO are committed to customer delight.
Our dedicated team of well trained field engineers and highly customer focused
co-ordination team always strives for the quickest possible resolution of
all customer concerns.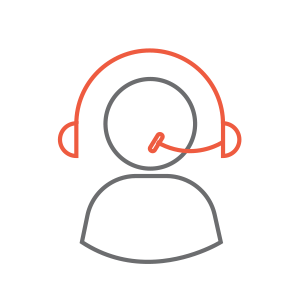 Contact
NIDO Service Team
+91-8291229969
service@nidoworld.com
Perfect communication is the first step to quickest resolution.
Regardless of your preferred mode of communication
it is highly advisable to keep the following information
handy before contacting us for a quick resolution:
1. Your name, email address, phone number, company name & site address
2. Type, Model number and Serial Number of the NIDO machine about
which you want to share your concern/lock complaint. This information
can be found on the machine name plate. You can click a picture
and send to us on our website, phone number or email address.
3. Relevant photographs/videos of the machine malfunction (if applicable).
Service Process
You can choose to lock your complaint/concern by any three of the modes described above. However as stated earlier, providing the information described earlier will quicken up our response.
After locking your complaint/concern, you will be sent a complaint ID on your email address for your reference so that you are able to check the progress on your ticket any time with ease.
In case your machine is not under warranty/AMC [You can view the warranty and AMC T&C at the bottom of this section], you would be sent a quotation for the visiting charges of our engineer. Once the PO/advance payment for the same is released, the resolution would be initiated. In order to avoid the extra downtime created due to the time elapsed in processing the engineer visit quotation, PO and payments, you are advised to sign an AMC for your equipment with Nido.
In case of breakdown complaints, In order to reduce the down time of your machine you would be contacted by phone by our relevant machine expert to attempt a telephonic resolution. However if it does not work your site would be visited by our engineer for resolution.
After every visit, a visit report would be signed between you and our engineer. A copy of the same would be shared with you.
In case your machine is not under warranty [You can view the warranty and AMC T&C at the bottom of this section], and some component is found to be failed, the replacement of the same would be done after we get a PO/Advance payment against a quotation which we will send subsequent to our engineer's visit.
Warranty T&C : Warranty T&C
INSTALLATION & COMMISSIONING SERVICE
No one understands our equipment better than our expert service professionals. We not only deliver an outstanding product but also world class service delivered by our skilled and trained service professionals. Whatever the equipment, site or application, our team handles the installation and commissioning with great professionalism in accordance with the equipment safety requirements.
SAFETY AUDITS & TRAINING
No matter whether you are installing a single machine or a complete system with multiple equipment line, training of the staff members is absolutely critical. Our training modules are designed for staffs to understand the machines better as well as to use them effectively.
Our training program includes both standard as well as customized modules that aims at providing both class room coachings as well as practical/onsite trainings. We have a well trained team of mechanical, electrical and software professionals who can train you in the respctive domains and make you an expert of the machine.
Our training progarms include:
1. Training of mechanical/hardware components of the equipment.
2. Training of electrical components of the equipment.
3. Class room and practical coaching by expert professionals
4. Training of software components, if the equipment is driven by software.
4. Class room test after completion of the training module.
5. Certificate distribution upon passing out the class room test.