Our pneumatics based solution was engineered to be a part of high speed operation where parcels are required to be pushed on to the sortation chutes.
It is a reliable option for smooth handling of small to medium sized parcels without interrupting the flow of operation.
Handles lightweight to medium weight parcels, cartons and polyurethane bags.
Delivers the parcel in a duct / rejection chute / another conveyor without causing damage to the shipment.
Our Pneumatic Pusher Sorters can be useful to sort items which are difficult to convey due to their irregular profiles. The pneumatic pusher works as an extension to push items manually into the destination with a throughput of upto 1200 pieces per hour.
Diverter for all types of items – Accurately handles a wide range of packages irrespective of their types and sizes.
Easy Maintenance – Always available when you need. Very easy to maintain which reduces the risk of system downtime.
Flexible & Scalable – Can be incorporated without changing your existing layout or infrastructure. When required, the pusher mechanism can be easily replaced or upgraded.
Energy saving – Usage of less wirings, drive and advanced control system leads to minimal energy consumption.
Pneumatic Sortation System
Product types
cartons, woven bags
Diverting angle
90 degree (one side)
Throughput
≤ 1200PPH
Parcel size allowed (in mm)
100 x 10 x 3 to 900 x 700 x 700
Max. weight
≤ 5kg
Running speed
≤ 1 m/s
REQUEST A QUOTE FOR PNEUMATIC SORTER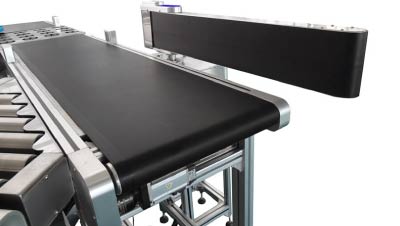 Swing arm sorter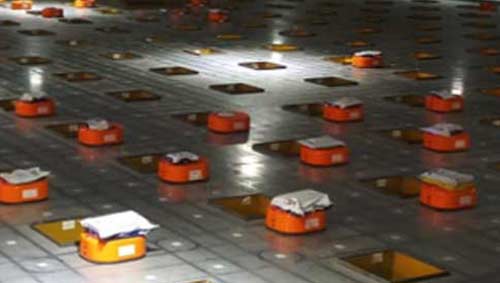 AGV sorter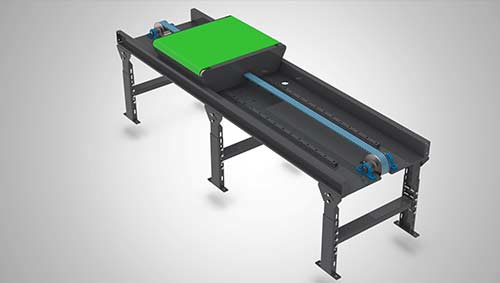 Cross belt sorter
YOU MAY ALSO BE INTERESTED IN
[cp_slide_in display="inline" id="cp_id_8cee0"][/cp_slide_in]