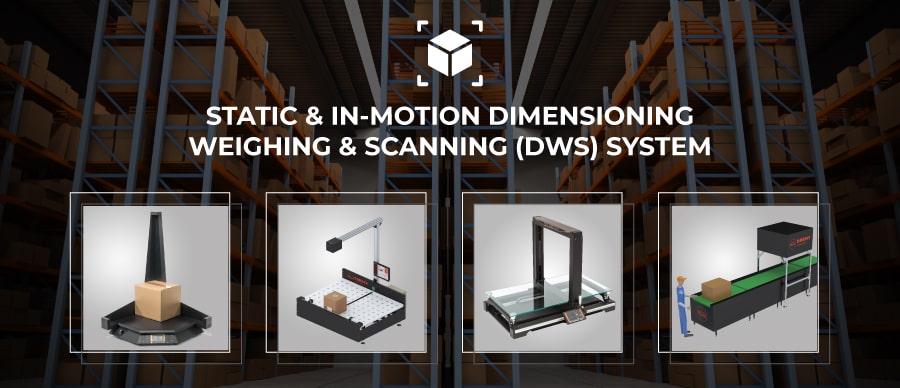 Static cubing & dimensioning systems for regular as well as odd-shaped items, i.e: boxes, bags, apparels, spare parts, long pipes, bottles, jewelries.

In-motion / dynamic cubing & dimensioning systems for conveying, scanning, weighing, labeling and sorting of moving items.

Software with user friendly interface to gather, validate and transfer data to many types of host systems and databases.

Hardware and software can be customized as per your requirements.
REQUEST A QUOTE
Please complete the form below and we will be in touch with you shortly.
FREQUENTLY ASKED QUESTIONS