ANNUAL MAINTENANCE CONTRACT (AMC)
Maintenance & dedicated support throughout the year
to reduce the risk of equipment downtime.
Worried due to frequent breakdown of machines in your warehouse?
Not getting on-time proper service support?
Paying heavy maintenance costs to keep the machines up and running?
Our AMC programs can help you to get rid of all these worries so that you can focus on your business without having the equipment headaches. We provide the best after sales service support for all NIDO as well as NON – NIDO equipment. With the goal to ensure that the terms and conditions are flexible enough to accommodate the client requirements and focused towards achieving a breakdown free operation of the machines.
Most of the equipment carry a warranty period, during which all machinery providers give due attention to the machines, but we believe it the period post this, where more focus is to be placed as this when the machines tend to start giving lower efficiencies and breakdown due to untimely maintenance and wear and tear of the parts, which if not looked into and replaced at the right time can cause failures in more critical parts – thereby increasing cost of repairing the machines.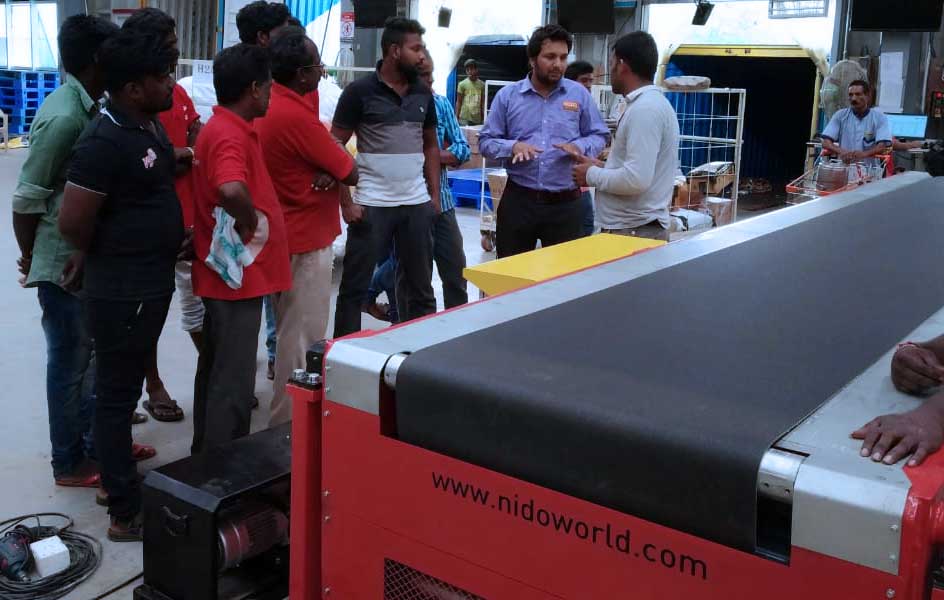 Complementary health check-up or preventive maintenance routes

Special Attention to breakdown requests.

Ready stock vital spares to meet urgent needs.

AMC for a single machine as well as for your entire fleet of equipment.

PAN India service & support with 50+ certified technicians.

Special 5% discount offered on spares to AMC customers

Access to an expert technician for quicker resolution,

Access to our technical library and documents.
NIDO AMC – CURRENT STRENGTH
700+ Equipment across the country

Clients from all types of industries – Logistics & E- Commerce Companies, Pharma & Chemicals Companies, Automobile Companies, Manufacturing & Engineering Companies, Food & Beverages Companies, Consumer Products Companies, Facility Management Companies.

AMC coverage for all types of industrial & warehouse equipment – Hand Pallet trucks, Semi electric Pallet Trucks, Battery Operated Battery, Heavy Duty Power Stackers, Reach Stacker, Reach Trucks, Arcuated Forklift, Manual Scissor Lifts, Self Propelled Scissor Lifts, Order Pickers, End Of Line Packaging Machines, Industrial Cleaning Machines, Bagging Conveyors, Telescopic Belt Conveyors, Roller Conveyors, Goods Lift, Scissor Lifts Etc.