ABOUT US
Equipment Service & Support – Driven by Customer Needs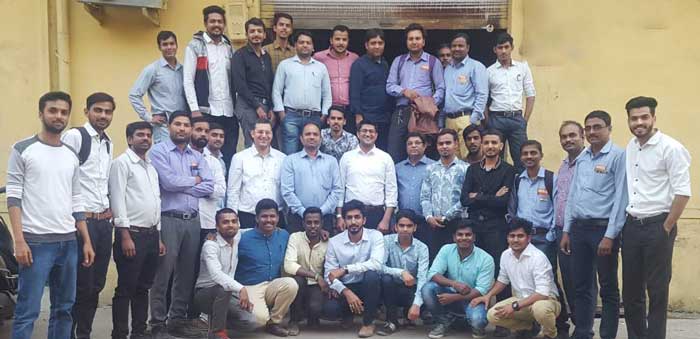 At NIDO Service, we focus on providing world class after sales support to our customers. We understand the amount of loss you incur due to machine failure in your warehouse. Our dedicated team of well trained field technicians and 24/7 support team always strive for the quickest possible resolution for all your service queries so that your operations doesn't get hampered due to machine breakdown.
Be it a single machine or your entire equipment fleet, Be it our own machine (Nido make) or equipment provided by 3rd party (non-Nido make) , with our versatility and expertise, we can provide service support for all types of equipment deployed in your warehouse.
We have a young and a dynamic team with certified engineers from Mechnical, Electrical, Design and Industrial Engineers – with a vast variety of experience in all types of Material Handling Equipments, Aerial Work Platforms, Cleaning Machines, End of line Packaging, Vacuum Lifter, AGVs, PLC & Automation and Robotics.
Our On Field Service Engineers are divided into North, South, East & West regions – enabling NIDO to have the capability service our clients in all the corners of India. This enables NIDO to provide immediate and comprehensive support to all our clients across India.
Furthermore, due to our regional presence we solve the problem of communication gaps created due to various regional languages and allows an ease of training our client work force as well as giving over the phone help to resolve minor issues.
ABOUT NIDO MACHINERIES
Nido Machineries Pvt Ltd is a Mumbai based firm having warehouse at Bhiwandi and office at Wadala, serving customers PAN India. Installation over 20+ states, having widest product portfolio in the industry with 6 categories, over 40 sub categories and 100+ standard as well as customized products. With 1000+ happy customers across industries, company size and geographies, Nido always works with a customer-centric approach.
OUR VERTICALS