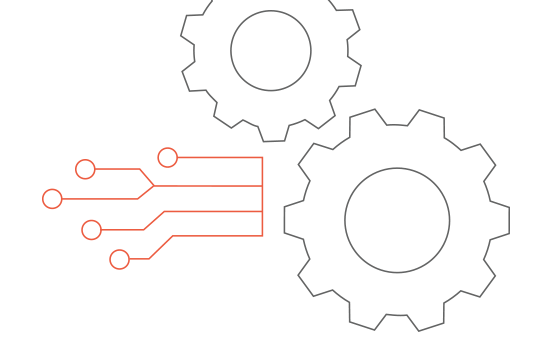 MAKING AUTOMATION
MORE ACCESSIBLE


STANDARD & CUSTOM BUILT SOFTWARE
NidoWorkz, is our proprietary software, it collects the data and allows you
to format, store, validate, utilize and transfer it as needed.
Captures barcode, weight, dimensions
(L x B x H), profile, shift, operator information
and other input data.
Direct interface with WMS / shipping
application via API, ODBC.
Custom import / export features, allowing
data to be easily imported or exported
automatically into the majority of the
warehousing and shipping software solutions.
Data transfer on real time / batch mode / FTP
basis. Can be pushed to client's browser
without any third party applications.
NidoWorkz can be integrated with Nido
Conveyors and Sorters for seamless operations.
NidoWorkz can be used for AGV central
command and route management system
AUTOMATION & ROBOTICS SOLUTION
Setting up a new warehouse with all modern facilities?
OR
Want to completely automate the processes in your warehouse / fulfillment center?
We at Nido Machineries provide all types of Automation & Robotics Solutions which helps you to save labour costs and increase efficiency in your warehouse operations. We work closely with few top hand picked global partners and we integrate the equipment from multiple partners to provide you a complete automation solution.
AUTOMATED GUIDED VEHICLE (AGV)
Automatic transport is the main focus of our Automated Guided Vehicles (AGVs). We use intelligent automation components to automate our tried-and-tested standard production and adapt them to your individual requirements.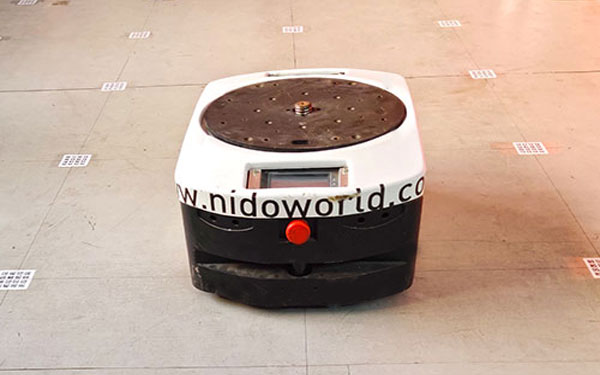 Depending on your needs, you might require a conveyor automation system with one or multiple types of conveyors assembled together to provide a complete solution. If you aren't sure which type of conveyor will serve your needs and provide the right ROI, send your inquiry details to us and our engineer will evaluate the characteristics of the items being handled, material flow diagram and performance specifications.
DIMENSIONING WEIGHING & SCANNING SYSTEM (DWS)
NIDO Dimension Weighing & Scanning (DWS) System provides high-value systems that generate labour efficiencies, improve order accuracy and increase velocity within order- fulfillment process, distribution, manifesting, warehousing and distribution, freight manifesting / auditing applications etc.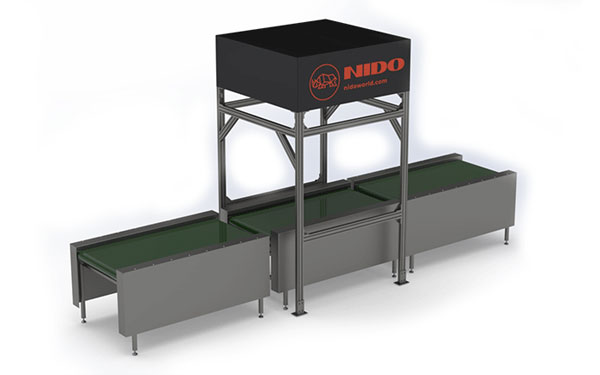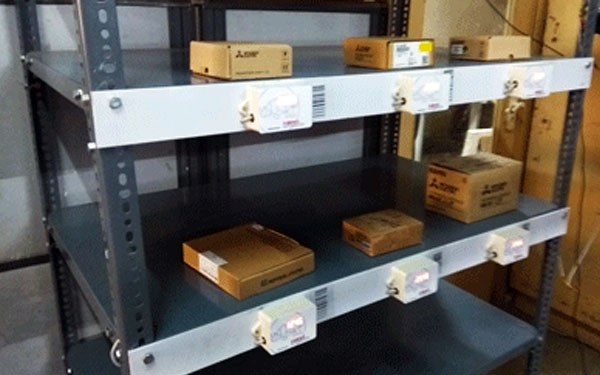 PICK / PUT TO LIGHT (PTL) SYSTEM
Pick to light system (PTL) is a order fulfillment support system by using light module. The operator simply walks to the storage location where the light illuminates and picks the number of items to be picked. The same process can be done to sort the items which is popularly known as "Put to light system".
Nido Sortation solutions automate the processing and sorting system in your distribution center starting from the receipt of good till sorting and dispatching, preventing wastage of time, materials and your valuable resources.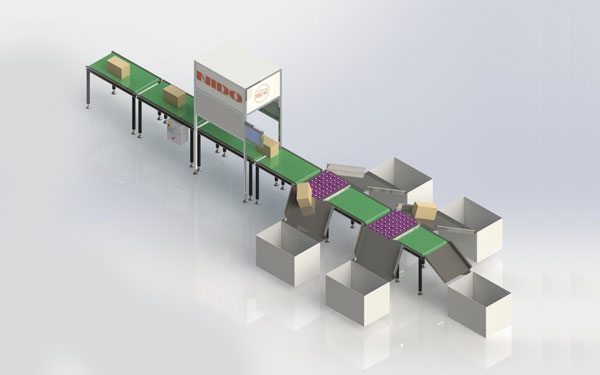 ELECTRICAL DESIGN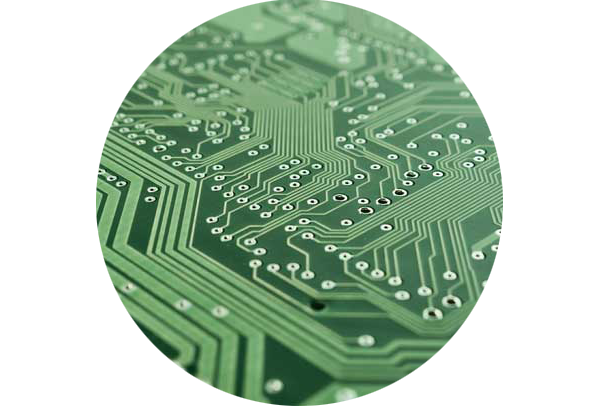 For smooth communications with all your equipment in
your automated warehouse, it is always important to
design a central electrical system.
The control system includes automated guided vehicles,
conveyors, sortation systems, dimensioning weighing and
scanning system and so on. The electrical control system
helps in smooth flow of materials and information to
ensure a healthy order fulfillment process in your FC.
The electrical design includes:
Understanding the complete requirement of system
Designing the electrical system
Selection of devices and brands
Power analysis of the system
Controls & Device layouts
Electrical Schematics
Control Panel Drawings
PLC Programming
User friendly interface for the operators
PLC PROGRAMMING
What if you could control everything inside your
automated warehouse with just few clicks? Programmable
Logic Controllers (PLC) are there to make your wish a reality.
With the help of PLC, you can control the conveyors, sorters,
automated guided vehicles and other robotics equipment from
a user-friendly interface.
We have specialized PLC experts who have the knowledge of
programming and designing the PLC system for your conveyor
lines or other program driven devices with any brand of PLC.
Be it a simple piece of program to control a single equipment or a
much complex programs with complex logics, our experienced team
is there to make sure that all your operations run smoothly and the
equipment in your warehouse can walk and talk on their own.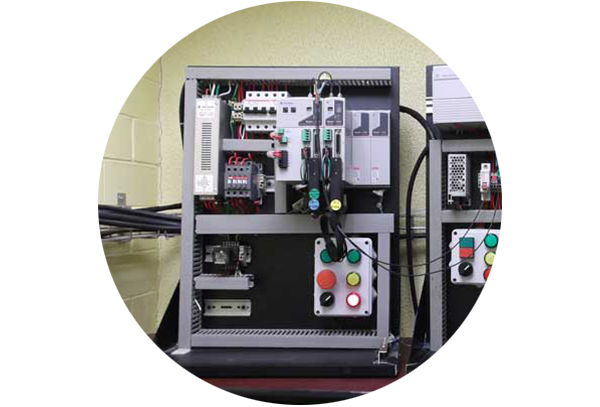 CONTROL CABINET DESIGN AND BUILD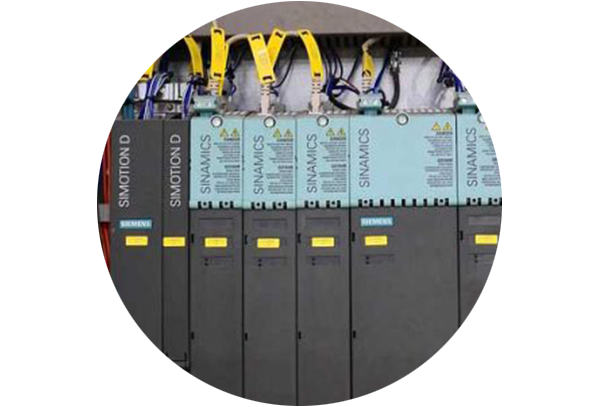 We can custom design and build your control cabinets, no
matter how complex your system is.
There are multiple power circuits in the industrial control
panel which sends signal and directs the equipment to do
certain task. The panel is mounted on a cabinet or back panel
which holds all the hardware components. Any reconfiguration
in the panel design or cabinet design may lead to machine
malfunction and might be quite hazardous for the operator too.
Building or designing the control panel or cabinet is always a complex
task depending on the applications and at the same time it needs to meet
all the safety requirements and regulatory frameworks.
With our professional control panel designing service, you will be able
to save your precious time and effort. From preparing the configuration
required to design the panel to the actual building of the panel, we offer
you a comprehensive and coordinated solution.
HMI / SCADA PROGRAMMING
The role of HMI/SCADA software is quite crucial in the age
of industrial IoT, big data, cloud computing and artificial intelligence.
Supervisory control and data acquisition (SCADA) refers to the
system that controls and monitors the industrial or warehouse processes.
A basic SCADA system consists of:
1. A human machine interface (HMI) that presents the data
to the operator.
2. A control system that gathers the information from running
process and sends command to the process to get desired outcome.
3. Remote terminal units that converts the signals into digital
data and sends them to the control system.
4. Programmable logic controllers (PLC) that sends command
and controls the process/equipment.
5. Hardware and communication system that connects the control
system and remote terminal unit.
We provide highly reliable SCADA & HMI solutions which provides
supervisory control and monitoring for all your industrial processes.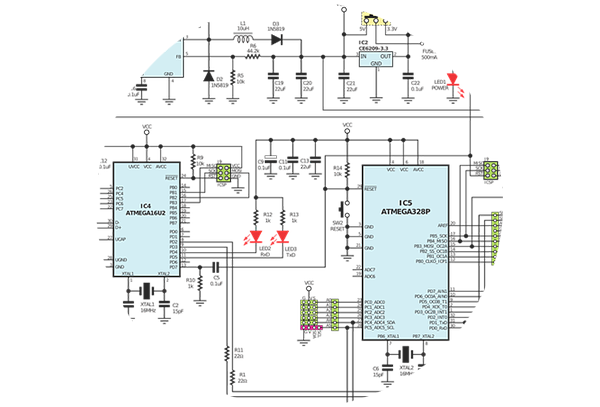 CONTROLS SERVICE SUPPORT
We provide warranty for our designed systems, and also provide AMC services for our systems as well any other system which we are able to build and design.
We also provide 24 x 7 support to customers as per customer needs.