NIDO Group is a Manufacturer, System Integrator & Solutions Provider focusing on Intralogistics Mechanization & Automation Solutions.
We are Ideators, Designers, Manufacturers, Integrators, Problem Solvers, Business Partners & Material Movement Experts.
Our aim is to provide a wide range of latest equipment, technologies and solutions to aid companies "make & serve better in India".
We make industrial equipment space more customer / solution centric and less product centric to provide a pleasant customer experience.
2,500+
UNIQUE CUSTOMERS PAN INDIA
70%
REVENUE WITH #MADEININDIA
PRODUCTS
1,00,000
SPACE FOR OUR OFFICES,
WAREHOUSES & MFG UNIT
375+
TEAM STRENGTH PAN INDIA OF
WHICH 60% ARE ENGINEERS
1

Simplify Automation and make is accessible to all.

2

Make Intralogistics Material & Data flow more efficient, optimized & visible.

3

Provide practical, modular & integrated mobile robotics solutions.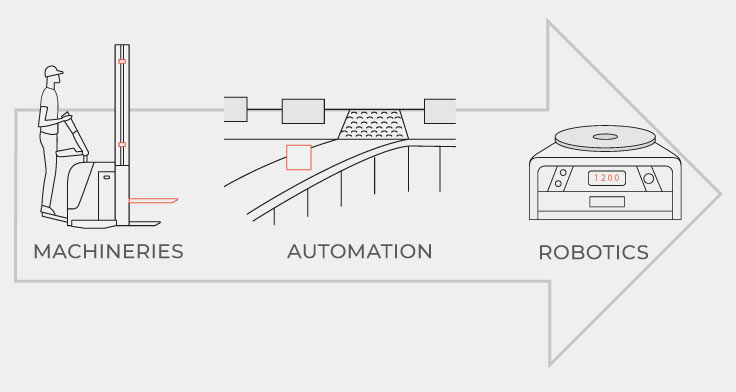 Comprehensive Products & Service

Customer Centric Approach

Ready Spares Availability

Strong International Partnerships
Prompt After Sales, Service & Support

Annual Maintenance Contract

Equipment Rental/ Automation as a Service
Installation & commissioning

Control Cabinet Design & Build
OUR VERTICALS


Comprehensive Industrial
Equipment & Solutions
Stocking and after sales support from Bhiwandi.

CE Certified equipment imported from our international partners

Outsourced manufacturing of customized machines.

PAN India Service & Support Network.

OPEX / Equipment Rental Option.

Intralogistics Material Flow
Automation Solutions
Manufacturer and system integrator of intralogistics & material flow automation solutions.

Manufacturing, R& D & Experience center in Nashik.

In-house Mechanical/Electrical Design & Production.

Standardized product designs.

Turnkey Automation Solutions.

Practical, Modular and
Integrated Mobile Robots
NIDObots assists in unmanning the material handling, movement and transfer of goods with the help of our fully indigenously designed SIRIUS and IZAR series bots which are powered by our NIDONav navigation and NIDOFleet fleet management software.
OUR AUTOMATION SOLUTIONS INSPIRED BY THE
BRIGHTEST STARS IN THE UNIVERSE

OUR MANUFACTURING PROCESSES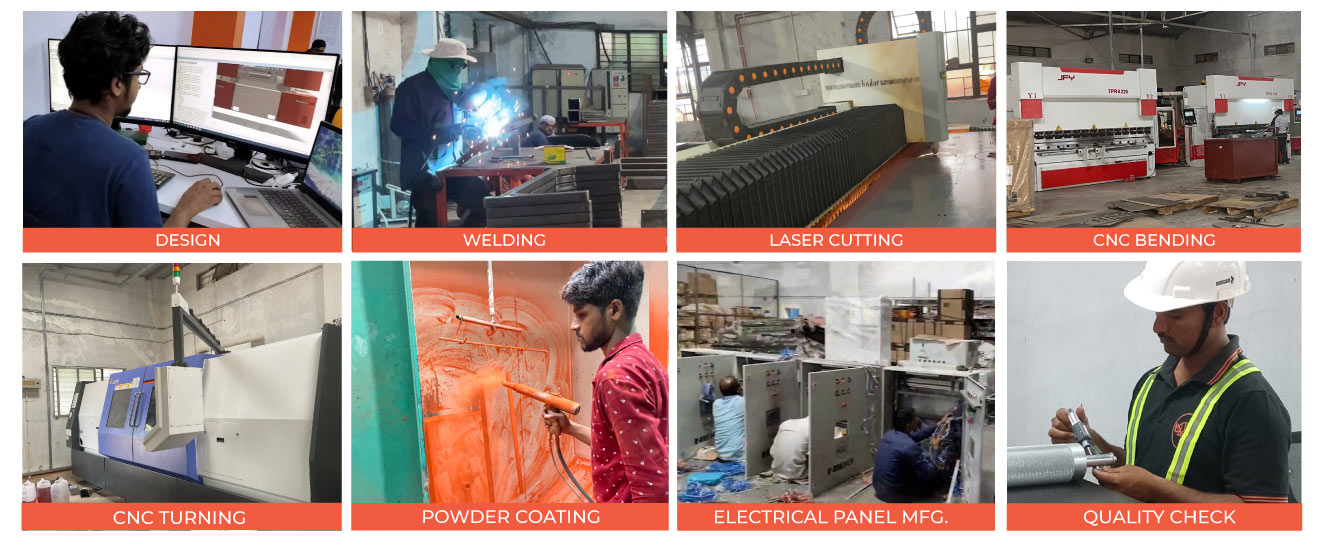 OUR PRESENCE / INFRASTRUCTURE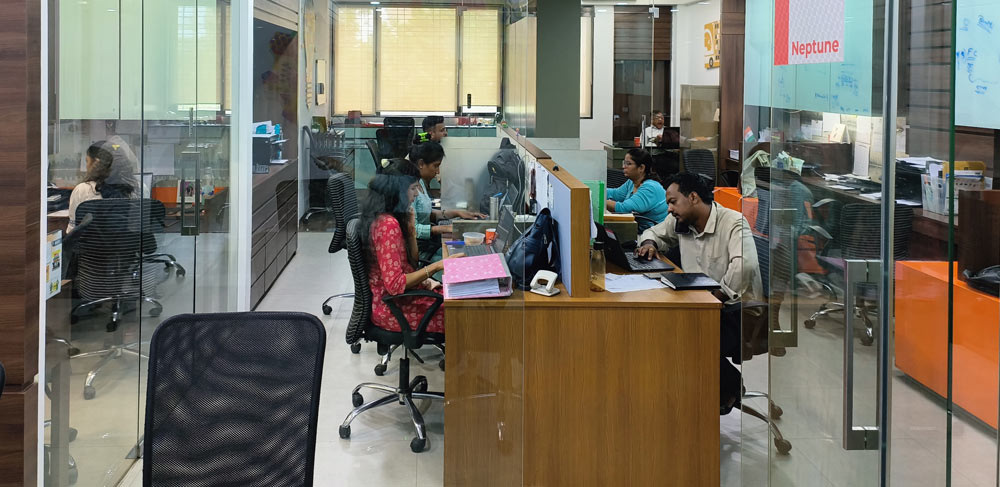 Corporate Office, Mumbai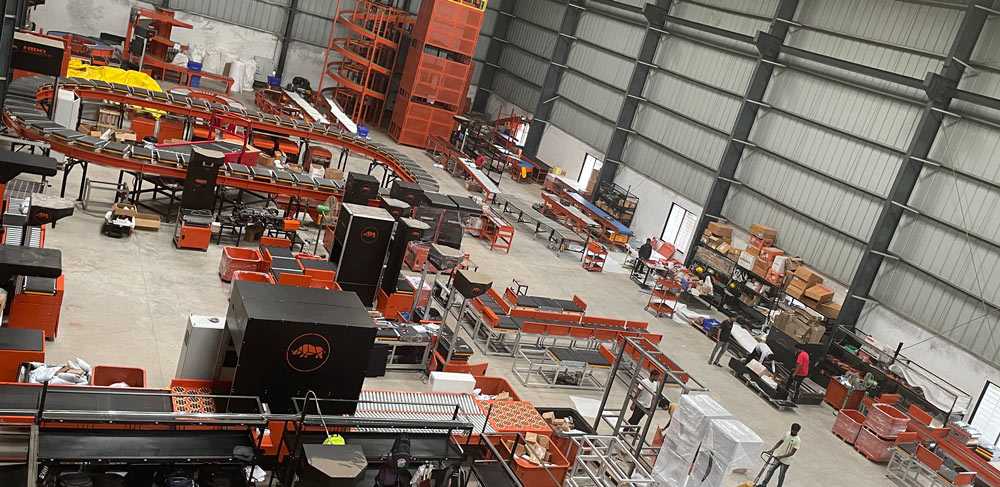 Experience Center, Nashik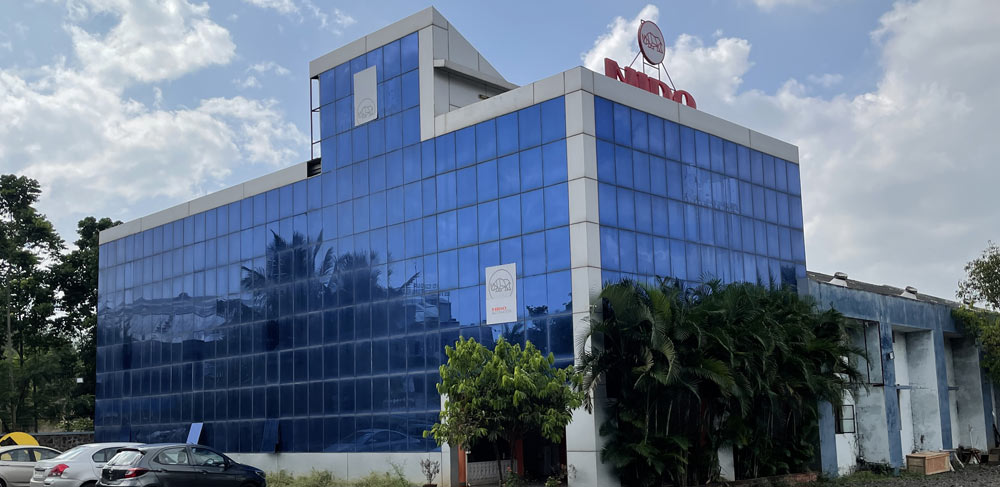 Manufacturing Unit, Nashik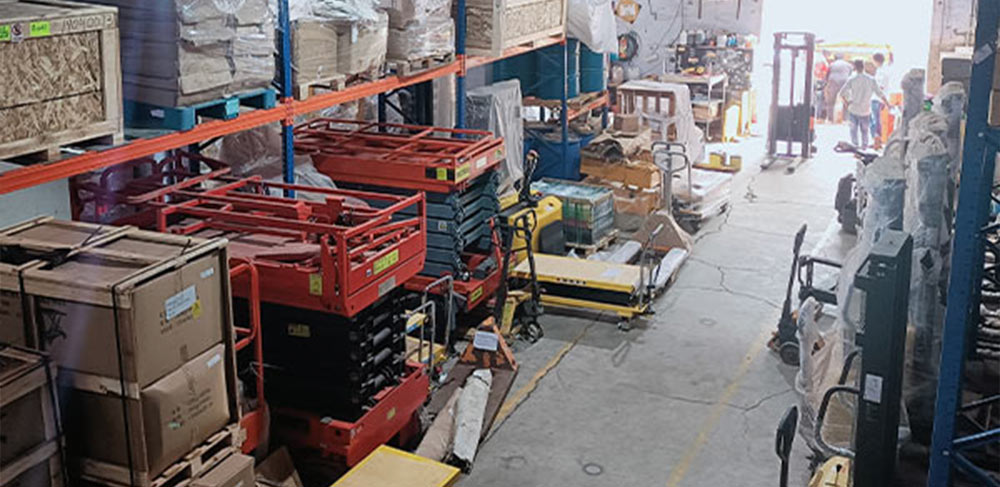 Warehouse, Bhiwandi
MATERIAL FLOW AUTOMATION SOLUTIONS FOR ALL PROCESSES
APPLICATIONS WE CATER TO
Micro-Fulfillment Solutions

Order Consolidation / Order Fulfillment

Pharmaceutical / Retail Fulfillment
3rd Party Logistics and Fulfillment

Postal and Parcel Sortation

Package Putaway & Picking

Inbound Package Sortation
OUR FOCUSED INDUSTRIES
Ecommerce
Courier / Express / Parcel
3PL & Logistics
Chemical/Pharmaceuticals
Construction
Heavy Industries
Warehousing
Food & Beverages
Electricals
Retail
FMCG
Automotive & Ancillaries